 From Plan
We design and use our schematics to plan where and how we will build the fibre network for our client's infrastructure. Using our brilliant knowledge and a dynamic approach, we overcome any challenges to provide thorough planning for our build teams.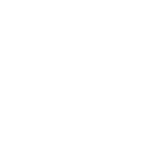 To Build
Our highly trained teams are equipped to build all areas of the fibre network, efficiently scheduled by our expert coordinators to deliver the full turnkey solution. And Connect
Network built and ready to connect up. Our dedicated Customer Engagement team are on hand to build the final stage of the full fibre installation, delivering powerful fibre optic speed directly into the home.
Our Values
Our values were written with a little help from our brilliant team.
Our values are an extension of ourselves, an inherent nature. Focused on coming together to build brilliant fibre networks, overcoming presented challenges, continuously evolving the way we work to stay ahead in the industry.
We invest into our teams to make sure they are brilliant at what they do. Providing the tools is essential – accreditations, practical training, and soft skills are just the beginning.
Holding ourselves to a high standard and knowing that doing a job half done is the same as not doing it at all. We drive to give the best results so that this is carried into our network and each property as it is then connected up. No-one wants dodgy internet.